RapidStaff wants to recognize the clinicians who exemplify the RapidStaff values. Integrity, Internally Driven, Fun, and Respect. Our April spotlight falls on Beth, who brings her uplifting nature and true leader mentality to each travel assignment. Read more about Beth below!
Name(s): Beth Cox RN
Specialty: PACU
Number of RapidStaff assignments: 10
Number of years with RapidStaff: 5 Years
Why do you love working with RapidStaff?

I love choosing an assignment with Rapidstaff because you have a whole team working with you from your recruiter, credentialing, payroll and administration if you have any questions or problems there is someone who will find that answer. I don't feel like I fall through the cracks if an issue arises. Also, and most important for me with traveling- a lot of times they offer a variety of start dates, and varying length of contracts, plus they offer housing a lot of the times which allows me to keep more in my bank! And being TOTALLY honest – the MONEY is why I TRAVEL….
What makes travel assignments rewarding for you?

I started traveling when I was 48 and keep asking myself "Why didn't I do this sooner!!" I started in CA like most new travelers then went across to MA and RI in the winter to see REAL SNOW. Added some Labor Disputes in NY, OH, PA, CA, MN and then COVID entered the scene and Rapidstaff sent me down to FL (the ENTIRE state) and then over to VA/MD when the Afghan Refugees entered the US. With traveling you get the freedom and flexibility to GO where you want, When you want to go and get paid REALLY good money while your doing it..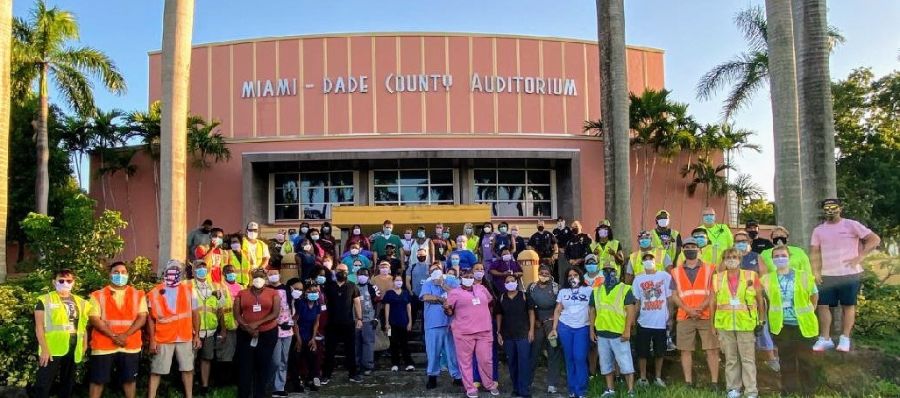 Describe a time where you felt more valuable/respected because of the experience and knowledge you gained from your RapidStaff assignment.

I started at Rapidstaff in 2019 in FL with the beginning of COVID as a staff RN but Alicia Craig, Mark Craig and Jennifer Walsh saw something in me and gave me the privilege to work in a Leadership capacity with multiple Covid Testing sites working with FEMA and the State of FL EMT. Then in 2020 I received a call to go to Fairfax VA for the Afghan Resettlement Mission in 2020-2021 and worked as their Nurse Medical Lead. Both of these opportunities gave me life changing experiences and confidence in myself as a LEADER. I always shied away from taking a charge nurse position in the hospital , I don't have a BSN or all those initials after my name but I have 35 yrs of watching staff work, interact, and seeing how different types of leadership have worked and NOT worked. RAPIDSTAFF and their Leadership Team changed my professional life and gave me the belief in myself that I can uplift and be THAT Leader for my RNs, LPNs, CNAs and all the other groups that it takes to have a successful mission. Plus the friendships that I have made with my team members is PRICELESS……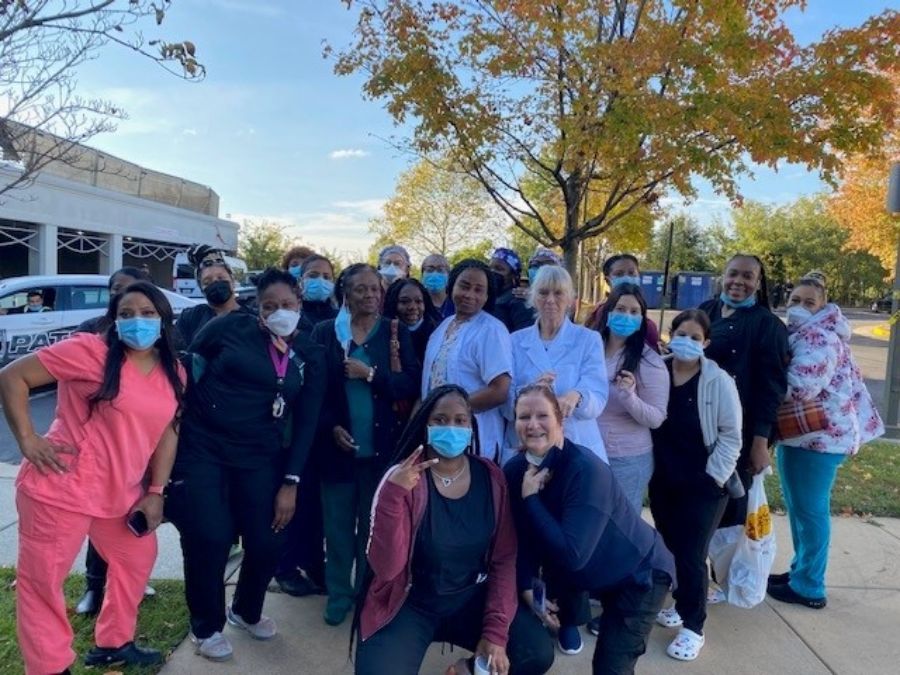 How have you accomplished some of your personal and professional goals by traveling with RapidStaff (i.e. family life, financial freedom, more personal freedom, etc.)?
So many things — My daughter was able to come work in FL with Rapidstaff during COVID as a LPN so being able to work side by side and spend that mother/ daughter time with her and watch her growth was amazing. Once I got home from FL ( I was gone 8 months with the COVID mission) my husband and I went on a spontaneous week ATV trip to Moab, Utah. He didn't believe me when I said " we are going on a trip in 2 days, you better wash some clothes!". I paid both my kids and husbands car insurance for a year and got myself a newer car, plus was able to be credit card debt free. I was gone 28 wks in VA/MD during the Afghan Resettlement and after paying off those credit cards….again (lol) I did a total kitchen remodel from ground up with new appliances and took 4 months off from work –I have NEVER taken longer that 1 wk off of work prior to this. Im 60 yrs old now and am one of those people who will continue working as long as I can but with traveling I am now looking at doing a contract and then maybe taking a month off before starting the next… your options are unlimited with traveling. Whether single, married, have kids or pets you CAN make traveling work.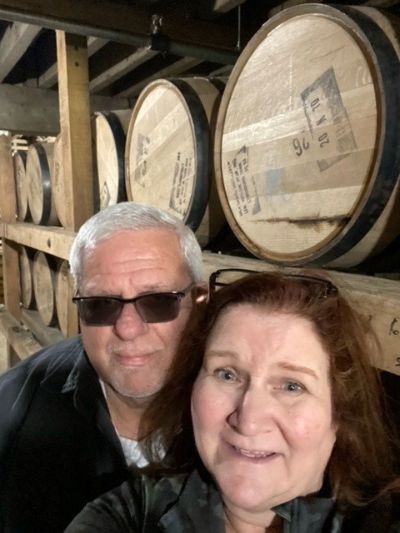 Why Travel with RapidStaff?
RapidStaff is looking for experts with compassion like you! We staff clinicians of all specialties, allied health, technicians, and non-clinical support staff. Below are just a few of the reasons professionals join us:
Competitive Pay
Healthcare Jobs at Premiere Hospitals
Resume Building Assignments
Quick Start Dates
License Reimbursement
Opportunity to Make a Difference!
Your recruiter will work with you to find your perfect opportunity that meets your desired salary and professional goals.
Apply today and complete your RapidStaff profile with your recruiter!