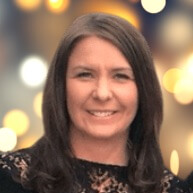 Jennifer
Recruiting, Operations, and Administration
As Jennifer approaches her first year with RapidStaff, she is reminded of the compassion and drive it takes to leave your friends and family to fill urgent needs across the country. Jennifer works directly with amazing caregivers every day who do just that. Working within the Recruiting Department, she is the first line of candidate screening and relationship-building with both internal and external clients to ensure staffing goals are achieved.
Jennifer states, "As an urgent staffing company, we are regularly called upon to travel and welcome our caregivers and orient them to the assignment. To see the faces of these hard-working caregivers at the end of their shift is priceless. I am diligent, hardworking, and caring. I am grateful to be working with the best team in the industry!"
Outside of the office, Jennifer likes to spend time with her husband and kids, usually rooting for our favorite sports teams. Also, there is a very soft spot in her heart for her two Bernie Doodles, which are just over one-year old each and weigh almost 80 pounds.